About Mark & Daniel®
Mark & Daniel® Group started his business from 2004 in Tucson, Arizona and built his own R&D and production team in Shanghai, China on the same time. M&D is the world only hi-fi manufacturer that utilizing the solid surface material to build their enclosures for his full line speakers; unique drivers with leading technology and the stylish solid surfacing hand-crafted enclosures produce clarity of sound that simply must be heard to be believed. M&D speakers are therefore highly admired and appreciated by many true audiophiles world-widely!
(For details, please refer to: www.mark-daniel.com)
Based on years experience upon making the high-end solid surfacing products, Mark & Daniel has developed his own series of solid surface material supplying for the interior decoration and furniture applications, especially applicable to the commercial spaces due to their good C/P value with excellent craftsmanship characteristics.

There are two major categories solid surfacing slates supplied: the Compound Marble series and the Acrylic series solid surfaces, both with lavish color/pattern selections for customers; M&D is also the expertise on development to solid surfacing patterns for clients, please contact us for your special needs. Mark & Daniel solid surfaces are having the best C/P value with great craftsmanship that particularly suitable for industrial fabrication and interior decoration applications; M&D products have already been supplying for over thousand new stores and commercial spaces including many of the world famous multi-national chain clients.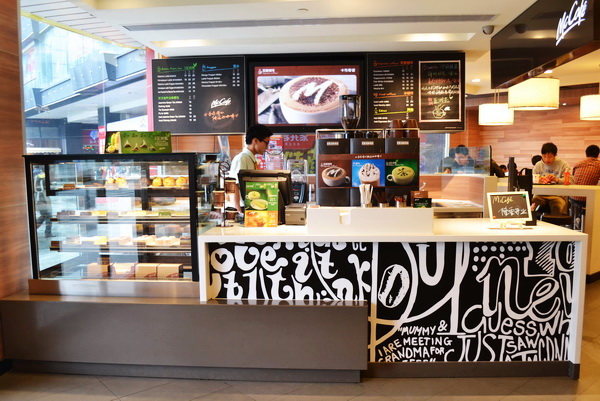 M&D's professional team has also been long focusing on R&D and supply to factory custom-made products onto the commercial space development; in addition to supply the solid surfacing material/products, our R&D team is also capable to extensively combining various decorating craftsmanship/materials to complete the systematic products such as: matching with HPL laminate, various wooden material, metals, organic glass, hardware, painting surface, LED lighting components, and so forth; M&D has successfully developed many custom made products scope to desktop, cashier, reception desk, dessert kiosk, partition, HPL door and doorframe, sign, and special-made props for different applications. M&D team is particularly specializing to help customers for their custom-made demands!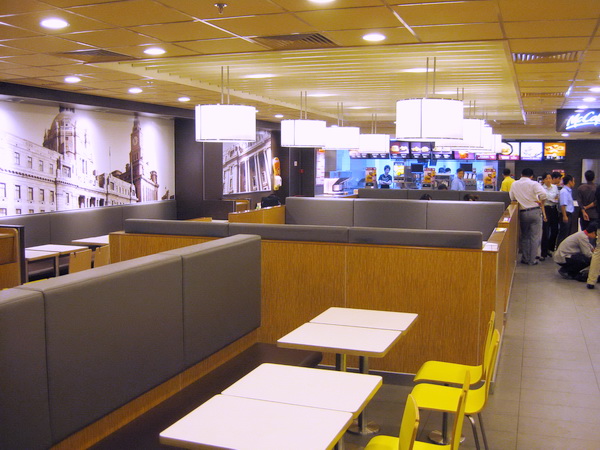 Not only that, M&D team has successfully owned a long history onto the on-time delivery experiences for thousands of chain stores national-wide, our impeccable record proven worthful to your consideration! Mark & Daniel is not simply just a supplier/manufacturer, our highly trained logistic team is capable to ensure a reliable, cross-regional delivery service which is true rare to be found in China. Based on M&D's excellent concept and practice on the system integration service, we have therefore awarded the high degree of trust from all our customers.
M&D is therefore, capable to provide you the following systematic services:

- Investigating customer's demand and considering the field operational function needs, complete the optimal scheme propositions for customer selection;

- To R&D and to fabricate the highly functional, customized products and/or systems in factory, to best meet customer's demands;

- To help the customer to establish a proper SOP documentation based on the standardized and/or modularized system concept;

- To undertake customer orders and to coordinate the field modification needs, ensures the production and shipping schedule;

- Valet service for national transportation to the ordering goods and keep a close tracking of shipping progress, to ensure the on-time delivery;

- Based on customer requirement, sending personnel for on-site installation guide or to dispatch the expertise team on job-site installation.


M&D's motto follows to: "Always exceeding customers expectations!!", and to constantly fulfill and refine the " Total Solution for Interior Deco Systems" service scheme; these are our long-term commitment to customers. Please do not hesitate to contact us for your needs; Mark & Daniel must be your best choice!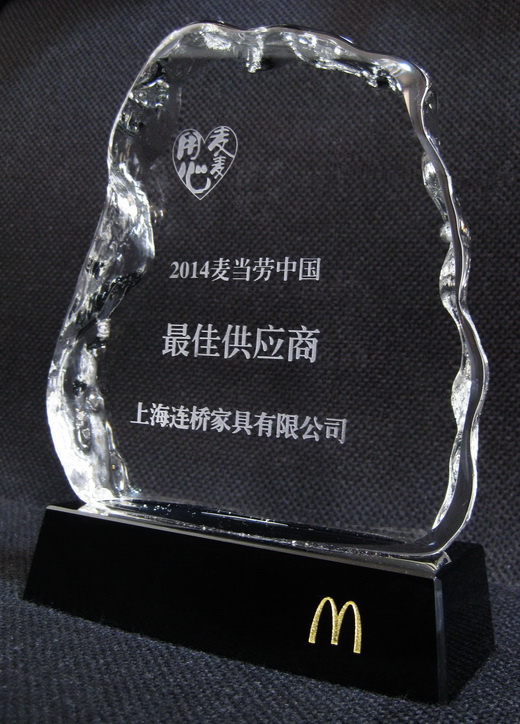 Best Supplier, McDonalds China (2014)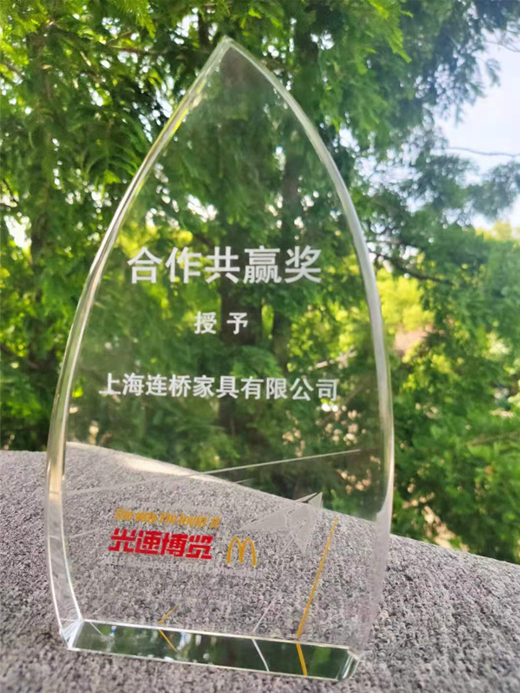 Win-win cooperation, McDonalds China (2019)